NEW GAMES/UPDATES ORDERED BY WEEK! (ADDING 5 GAMES A WEEK)
COMING SOON!

- More games are coming soon! We try to release 5 games a week!
---
READ BELOW BEFORE ASKING FOR GAMES OR CONTACTING US!
We can NOT add Minecraft! It is impossible to add Minecraft! It is NOT a flash game! Please stop asking!
We are slowly getting to the requests of games! We recently received a TON of requests and we are getting to them ASAP!
Here we have created a website that is friendly and easy to use for people to get free school games! You can easily play them in the browser or download them into an .swf and play them through Adobe Flash or Internet Explorer!
IF YOUR SCHOOL BLOCKS THIS WEBSITE LET US KNOW THROUGH OUR
CONTACT FORM
!
To download games:
- Right-click on 'download file' under the game
- Click on 'save link as...'
- Save it wherever you want to
- And click to play it! (If you can't then right-click and do 'open with' and click on Internet Explorer
---

Website Counter
Powered by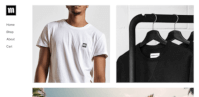 Create your own unique website with customizable templates.

© Copyright 2012. All Rights Reserved.